Body of missing Alesha MacPhail, 6, found on Isle of Bute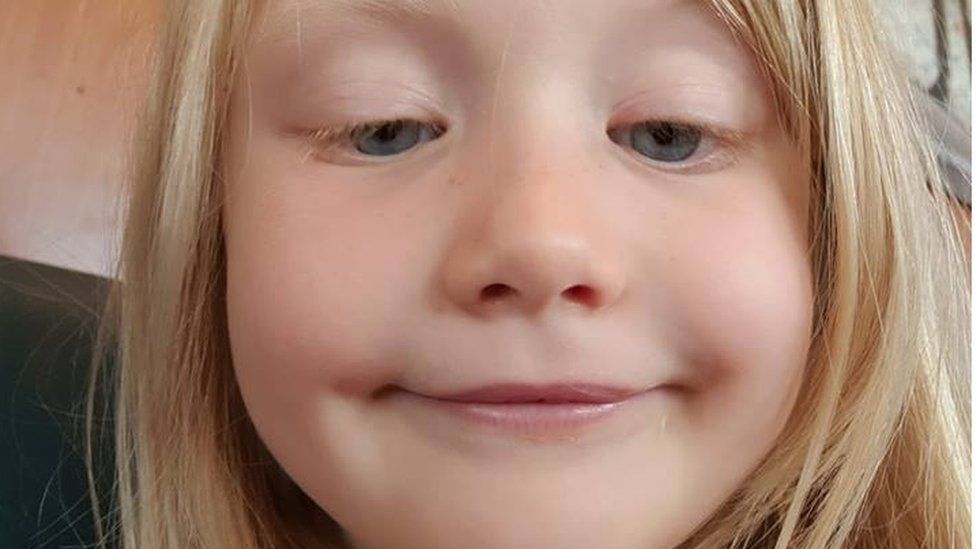 The body of a missing schoolgirl has been found on the Isle of Bute.
A member of the public discovered a child's body in woodland at about 09:00 on Monday and police believe it is six-year-old Alesha MacPhail who was reported missing two-and-a-half hours earlier.
An investigation has begun and detectives are treating the death as unexplained.
The body was discovered in the grounds of a former hotel on Ardbeg Road.
Det Supt Stuart Houston from Police Scotland's major investigation teams said: "This death of a six-year-old child has shocked the tight-knit community of Rothesay and it is imperative that we find out what has happened.
"This investigation is at its very early stages however I am appealing for information in order to piece together Alesha's last known movements.
"We know that once the alarm was raised about her being missing, there were a number of local people who assisted with the search.
"I would like to speak to anyone who was involved in that search who has not yet been spoken to by the police. This is to ensure that everyone that was in the vicinity of Ardbeg Road at the time  is traced as they may have critical information which could assist with the investigation."
He also wanted to reassure the people of Rothesay: "I must reiterate that this death is still being treated as unexplained at this time, however, I would like to reassure the public that this type of incident is rare," he said.
"I understand that there are real concerns in the community, however, please be assured that a team of detectives are working on this investigation to ascertain the circumstances leading up to death of this young child. Specially trained officers are supporting the family during this incredibly difficult time.
"If anyone has any information please contact police with that information. You might think it is insignificant, however, please let us be the judge of that, and contact us immediately."
John Morrison, a local property developer, was shocked at the news.
He told the BBC: "When I came out here about three hours ago, first I saw the police barriers about 500 yards back on the road.
"When I went down into my site I got a phone call from my partner telling me a wee girl had been missing and she had been found dead. It was a horrible shock.
"Then just after that more police started to come, men in the white suits, and a van full of police who I take it had been searching earlier.
"The rumour was she had been found in the Kyles Hydro Estate which is over at the back."
Mr Morrison said the community had been affected by what happened: "Terrible, terrible. We are going to know the family or someone connected with them," he said. "It brings it right home, it is such a shock. I feel so sorry for the family at this moment in time."
Well-wishers have started to leave flowers near the police cordon.
The police spokeswoman said: "At around 06:25, police were informed a six-year-old girl was missing.
"A search was undertaken to try and locate the child.
"At around 09:00 the body of a young female child was discovered in the grounds of an old hotel.
"An investigation has been launched and inquiries are ongoing to establish the exact circumstances of the incident."
Related Internet Links
The BBC is not responsible for the content of external sites.