Emergency services called to balcony collapse in Millport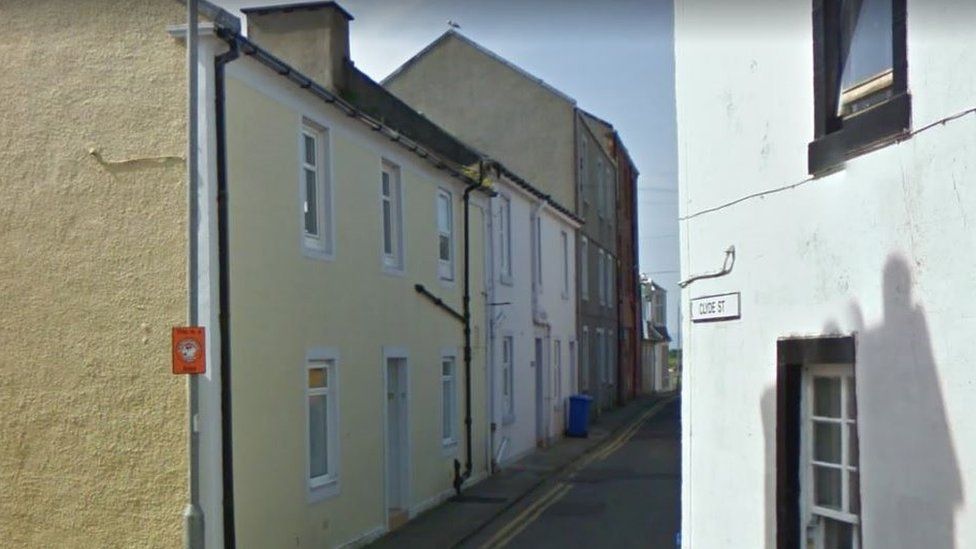 The emergency services were called to the scene after a balcony collapsed on a property in Millport on the Isle of Cumbrae.
The Scottish Fire and Rescue Service said five people were involved. No-one was thought to have been seriously injured.
Crews were called to the two-storey detached property in Clyde Street at about 15:23.
A spokeswoman said two appliances remained in attendance.
Jason Connolly, manager at nearby Minstrels bar, told the BBC: "There were a few fire engines and police. All the people on the balcony got out no problem."
He said the balcony was on a new-build house and decking on the first floor collapsed.
"There were a few people on the balcony, it came down and the people slid to one side.
"I think there may have been a broken ankle."