Rapist who drugged women jailed for 12 years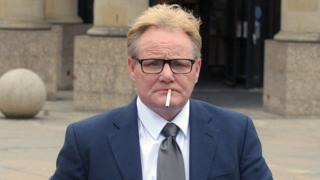 A man who drugged and raped two women in attacks which took place 23 years apart has been jailed for 12 years.
George Cummings, 55, from Glasgow, had spiked the drinks of both his victims.
Judge Johanna Johnston QC said there were "clear similarities" between the "violent sexual offences" which were carried out by Cummings.
She said the victims were "drugged and detained against their will and isolated", which allowed him to "humiliate and degrade" the two women.
Cummings will be supervised for two years after his release from prison, and be placed on the sex offenders' register indefinitely.
He had denied the charges but was found guilty after a trial at the High Court in Glasgow.
Cummings raped a 47-year-old woman in Langbank, Renfrewshire, in 1992 and a 50-year-old woman in Oban, Argyll and Bute, in 2016.