Secret Service agent dies after stroke at Turnberry resort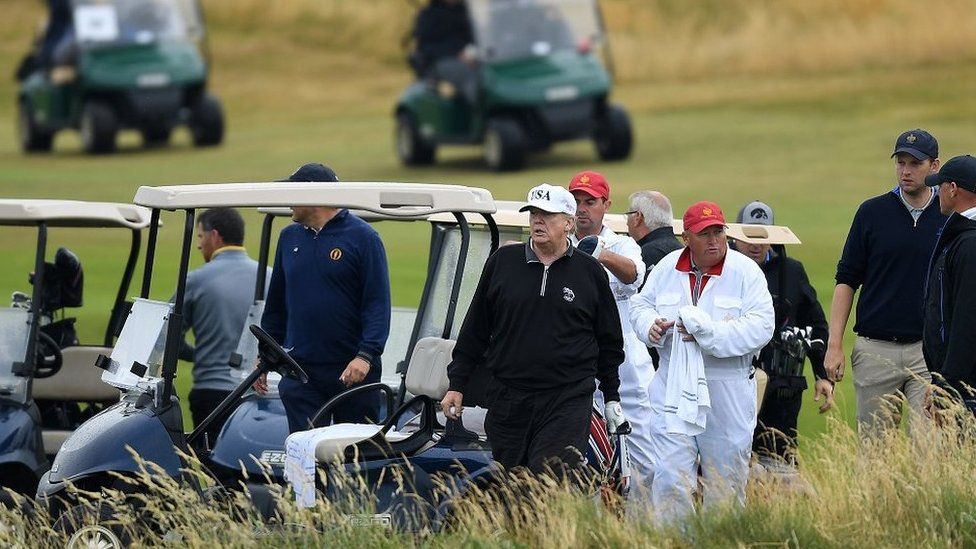 A US Secret Service agent who suffered a stroke during President Trump's visit to Scotland has died.
The man was part of the presidential protection team when he fell ill during Mr Trump's stay at the Turnberry golf resort in Ayrshire on Sunday.
US officials said he died in hospital surrounded by his family on Tuesday.
The Secret Service thanked medical personnel and police in Scotland as well as White House medics for the "exceptional care" he received.
In a statement, it described the agent as a "dedicated professional of the highest order" who had served in the US Secret Service for 19 years.