Woman found on waste ground seriously ill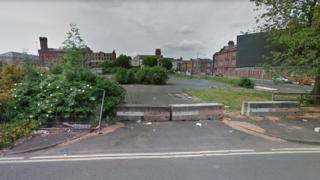 A woman is in a serious condition in hospital after she was found on waste ground in Glasgow.
Police are still trying to establish what happened to the 25-year-old who was discovered in the Tradeston area just after midday on Saturday afternoon.
She was taken to the Queen Elizabeth University Hospital.
It was unclear whether any crime had been committed, but a police cordon was set up at the scene for several hours.