The World Down Syndrome Congress comes to Glasgow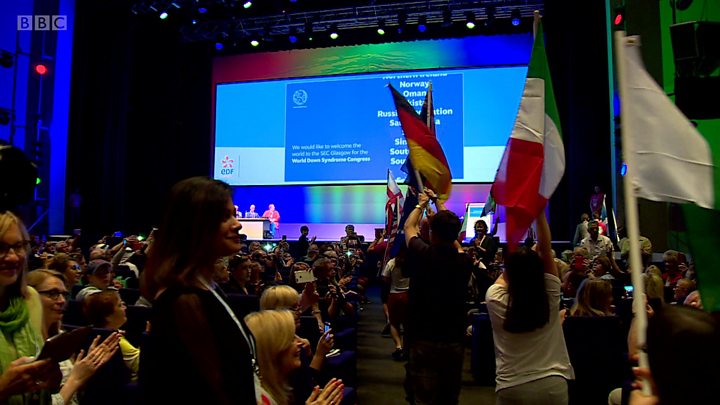 The latest research surrounding Down's syndrome will be the focus of a global event beginning in Glasgow.
The city is hosting the World Down Syndrome Congress as it comes to Scotland for the first time.
The event at the Scottish Event Campus will present studies on research in health, education, employment, independent living and leisure.
The city will welcome more than 1,200 health care professionals, families and people with Down's syndrome.
The three-day event will be officially opened by Deputy First Minister John Swinney.
Held every two years in venues across the world since the 1990s, the congress brings together a global community of people affected by Down's syndrome, "to meet, learn and share experiences". The previous event was held in Chennai, India.
During the opening ceremony, Mr Swinney will address over 1,000 delegates from across the world, followed by a procession where over 70 representatives with Down's syndrome will carry their national flags into the SEC, piped in by Ross Inglis who also has learning disabilities.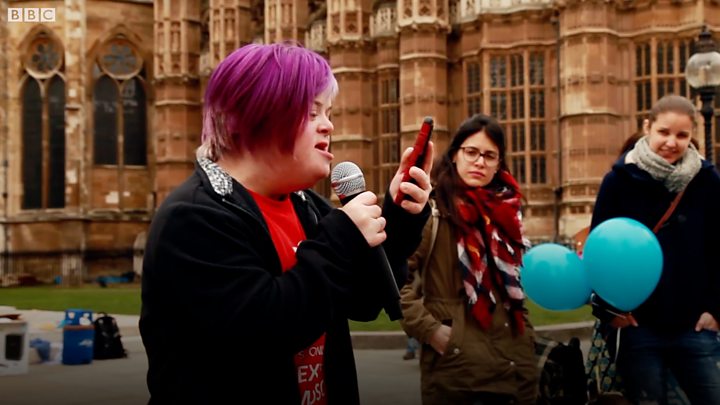 Attending delegates include families and people with Down's syndrome, as well as health care practitioners, education professionals and experts at the forefront of research in the care and development of people with the condition.
Mr Swinney said: "I am delighted to see this year's congress taking place in Scotland, bringing with it the latest research and information about Down's syndrome. We want everyone who has Down's syndrome to have the opportunity to shape their own lives and for young people in particular to be able to deliver on their full potential.
"People with learning disabilities, their families and carers have a valuable voice in helping to improve the society they live in and this congress offers a unique environment to share experiences and learning."
Pandora Summerfield, CEO of Down's Syndrome Scotland said: "After five years of planning, it is wonderful to see the 2018 congress opening in Glasgow.
"Its arrival in this historic city is already having an impact, with over 300 staff from hotels, the SEC, taxi drivers and the Science Centre all receiving training on how to provide an excellent service to people with Down's syndrome. These industries and Glasgow have truly welcomed the world Down's syndrome community to Glasgow."