Man seriously injured in group attack in Summerston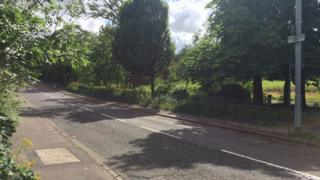 A 38-year-old man suffered a serious facial injury after being attacked by two men and a woman in Glasgow.
The assault took place near Caldercuilt Road in Summerston at about 14:25 on Thursday.
Police believe there may have been an altercation between the man and the group on nearby Drumlakin Street shortly before the incident.
The victim was taken to Glasgow Royal Infirmary for treatment and has since been released.
The only information police have about the suspects is that the woman was wearing a grey-coloured Russell Athletic top.
Officers have been carrying out door-to-door inquiries and are appealing for any information.
Det Con Paul Corr said: "The motive for this attack is unclear and there is limited information on the suspects, so I am appealing for help from the local community.
"This incident occurred in the afternoon so there would have been people around and about.
"Please think back and consider if you saw anything in relation to this incident and please pass your information onto police."