Nuns arrested over Smyllum child abuse claims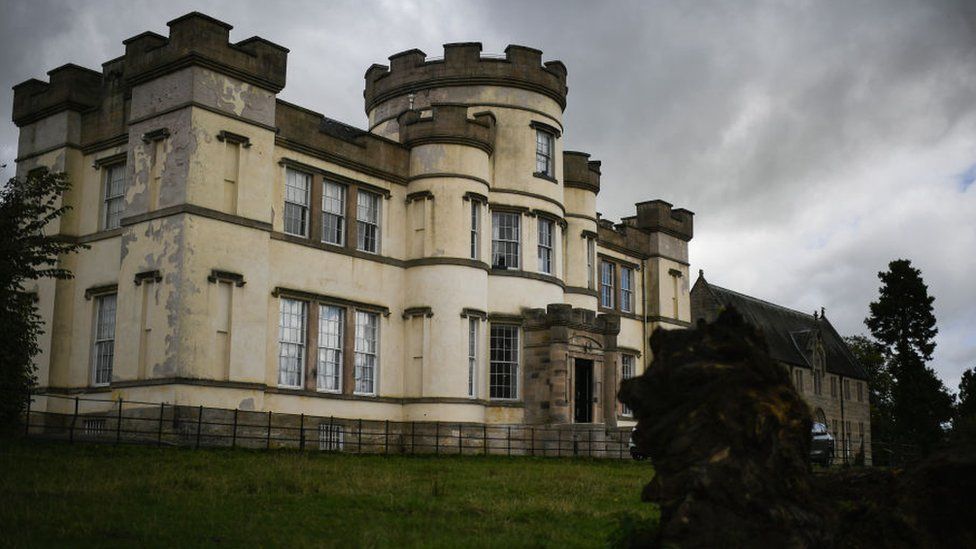 Twelve people, some of them nuns, have been arrested over claims of abuse at a former children's home in Lanarkshire.
Police said 11 women and one man - all aged between 62 and 85 - had been charged in connection with the abuse of children at Smyllum Park.
The home, which closed in 1981, was run by a Catholic order known as Daughters of Charity of St Vincent de Paul.
Police said a further four people were due to be reported to the Crown Office in connection with their investigation.
Smyllum Park took in more than 11,600 children over the course of its existence from 1864 to 1981.
Police Scotland said the allegations related to non-recent abuse of children. It is not known how many of those arrested are nuns.
A spokeswoman said: "Twelve people, eleven women and one man, ages ranging from 62 to 85 years, have been arrested and charged in connection with the non-recent abuse of children.
"All are subject of reports to Crown Office and Procurator Fiscal. A further four individuals will be reported today. Inquiries are continuing."
Marie Peachey, a former resident at Smyllum, told BBC Scotland she felt "shocked, scared, sick... happy" on learning of the arrests.
"All the emotions in one," she added.
Ms Peachey spent five years in the children's home with her older brother Samuel and younger sister Brenda.
She said the events she witnessed at the home never leave her.
"It could be something stupid, then you're straight back to Smyllum, back to being a scared little girl sometimes," she said. "I'm in my 50s now and I still feel scared."
The Scottish Child Abuse Inquiry, which is investigating allegations of abuse against children in care across Scotland, has heard from former residents at the home, who described suffering beatings, abuse and mistreatment.
Their testimony prompted an apology from Sister Ellen Flynn, who currently heads the Daughters of Charity, who said the "horrifying" accounts were "totally against" everything the order stood for.
The inquiry is being heard before High Court judge, Lady Smith. She is due to publish her report into the allegations surrounding Smyllum Park in the coming weeks.
The Crown Office and Procurator Fiscal Service (COPFS) said it had instructed police to investigate the allegations of abuse at care institutions across Scotland.
A spokesman added: "As a result of those investigations, COPFS received information from Police Scotland which was considered by our expert team, in consultation with Police Scotland, and it was determined that further investigation was required into allegations against a number of individuals relating to the Daughters of Charity.
"It would not be appropriate to comment further at this time."