Man jailed for four years for pulling gun on stranger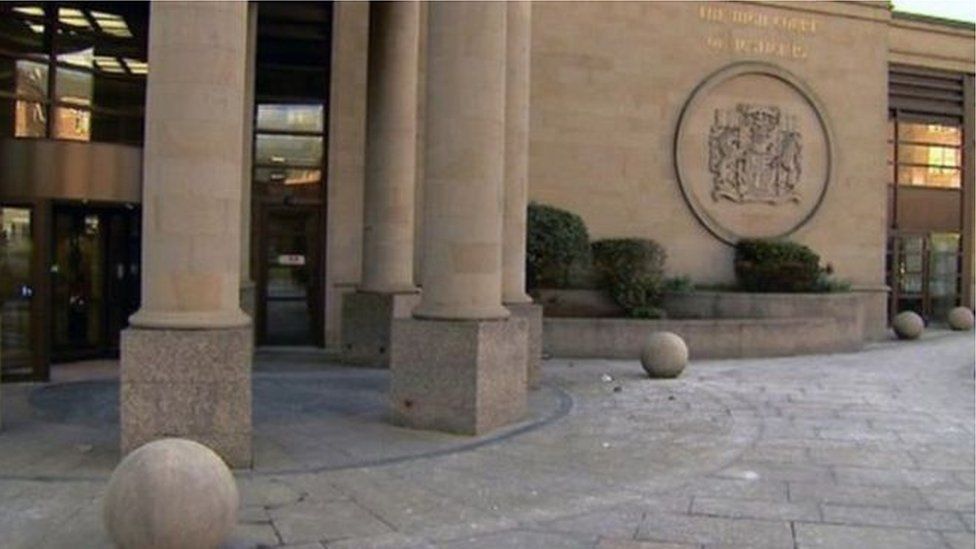 A gunman who left a motorist fearing he was going to be shot has been jailed for four years.
Steven Farrell, 27, brandished a firearm at Jay Campbell, 24, before fleeing in his Seat Leon and abandoning it in Whiteinch, Glasgow.
The incident took place after Mr Campbell stopped to buy a drink in the city's Temple area on 3 July last year.
Farrell admitted presenting a firearm or imitation weapon at Mr Campbell, who was a stranger to him.
Judge Lord Mulholland told Farrell: "That must have been a very frightening experience for him.
"You took cold feet and didn't go through with whatever was on your mind."
The High Court in Glasgow heard Mr Campbell parked his Range Rover when Farrell's car raced up and stopped alongside the 4x4.
Prosecutor Graeme Jessop said: "Farrell - who was the driver - was staring at Mr Campbell then raised a gun and pointed it at him.
"He estimated the gun man was no more than four metres from him."
'Significantly traumatised'
The court heard a terrified Mr Campbell believed he was about to be shot.
Mr Jessop said: "Mr Campbell told police he could not think of any reason why he would be targeted.
"He was not known to police, has no previous convictions and was not aware of having any significant disagreement with others."
The court heard Mr Campbell was "significantly traumatised" and had "fears for his own safety".
No firearm was found inside the car - but it emerged Farrell was the owner.
Farrell's home in Bonnybridge, Stirlingshire, was raided days later.
Mr Jessop: "During the search, two keys for the Seat Leon were found in a bag inside the tumble dryer."
After being given a description of the gun, a weapons expert concluded it may have been a revolver or self-loading pistol.
However, it could also have been a blank firing gun or "realistic imitation" firearm.
Solicitor advocate Callum Weir, representing Farrell, said: "Mr Farrell's father is keeping a job open for him in Aberdeen in the landscaping business."