Concerns about missing Margaret Fleming 'raised in 2012'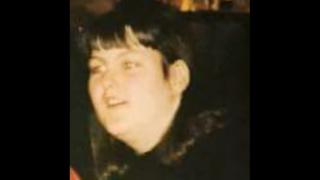 A benefits investigator has told a murder trial she raised concerns about missing Margaret Fleming in 2012.
Sarah Deegan, a Department of Work and Pensions officer, was giving evidence at the trial of Edward Cairney, 77, and 58-year-old Avril Jones.
They deny murdering Margaret at either the home they shared in Inverkip, Inverclyde, or elsewhere in Scotland.
The prosecution claim she was killed by means unknown between 18 December, 1999 and 5 January, 2000, when she was 19.
Mr Cairney and Ms Jones also deny claiming £182,000 in benefits fraud by pretending Margaret was alive.
'Something wasn't right'
Mrs Deegan told the High Court in Glasgow that she visited the house on 18 June, 2012 and spoke to Ms Jones after Margaret failed to turn up for a medical.
The jury heard she was troubled about the visit and afterwards telephoned the social work department in Greenock.
When asked by prosecutor Iain McSporran QC why she had done this, she replied: "I just felt something wasn't right."
Mrs Deegan added: "I contacted the social work department in Greenock and made a referral as I was concerned about Margaret Fleming's and Miss Jones' living conditions and state of mind."
The DWP employee said she had called at the house to try to discover why Margaret had not gone for a medical.
'Awful' conditions
She said: "Miss Jones said that every time Miss Fleming got word about a medical she would say she would go, but on the day she would throw a strop and would just point-blank refuse to go."
Mr McSporran asked: "Where was Margaret that day?" She replied: "I have no idea. I asked to see her because I started to get uncomfortable about some of the answers I was getting. It was instinct.
"She said I couldn't see Miss Fleming because she was ill and she wouldn't come out."
The witness also described the living conditions in the house as "awful".
Self harming
Mrs Deegan told the court she explained that, if Margaret did not attend a medical, she could lose her benefits.
Mr McSporran asked: "Do you know if anything was ever done by social work, was any action taken?" Mrs Deegan said: "No."
The court later heard a social worker phoned the police after being told that Margaret was eating from a dog bowl and self-harming.
Veronica Bennett, who works for Inverclyde Council said she made the call after speaking to murder accused Ms Jones on the phone on October 28, 2016.
Miss Bennett said concerns had been flagged up to the social work department after Ms Jones submitted a disability benefits claim on behalf of Margaret dated 30 September, 2016.
'Duty of care'
In the claim Ms Jones stated Margaret was banned from the kitchen of the house because she would eat from a dog bowl and that she had picked a hole in her head and self-harmed.
The social worker said she offered help to Jones and added: "I explained we have a duty of care. I could sense she was becoming uneasy.
"I think she said she didn't want any support and they were actually managing. Avril also said that Margaret had picked a hole in her head and she hadn't taken her to the doctor."
The social worker said she felt an urgent visit should be made to Seacroft with a doctor.
But the court heard the doctors at the Port Glasgow practice, where Margaret was registered, refused to come as the address was outside their practice area.
Dog bowl
Doctors at the Weymss Bay practice would also not come out because she was not a patient.
Mr McSporran asked Ms Bennett what she did. She replied: "I called the police."
The court also heard from Alana McAtamney, a benefits agency worker, that Jones filled in a benefits claim in which she stated Margaret "does not have anything to do with preparing food".
The claim also stated her hygiene "left a lot to be desired when she was caught eating out of the dog bowl".
Mr McSporran prosecuting, asked: "What was it that concerned you particularly?"
Miss McAtamney replied: "That there was no other involvement from any other services."
The trial before Lord Matthews continues.