Teenagers jailed for murder after victim died in home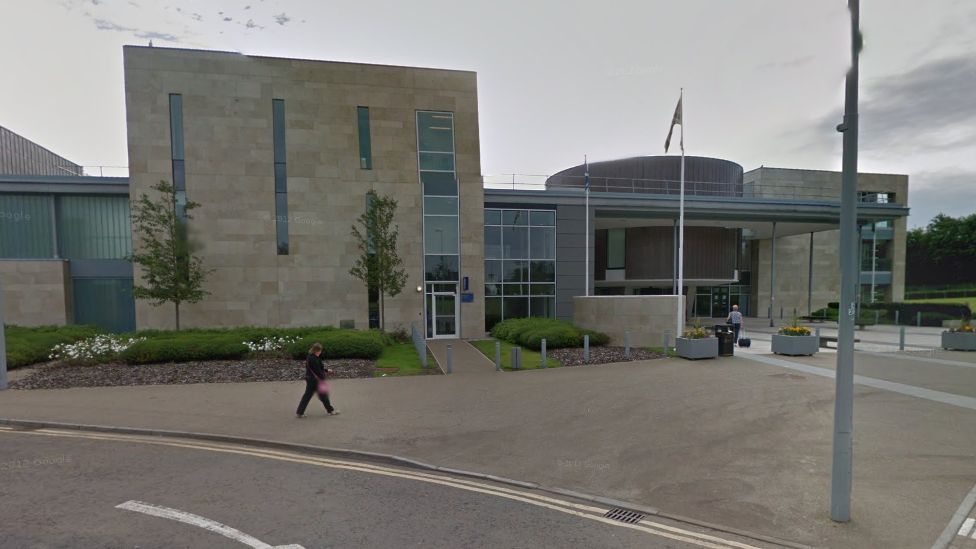 Two teenagers have been handed life sentences for the murder of a stranger as he walked home from church.
Daniel Kinlan, 18, and Darren Boland, 19, left Ajani Tella severely disabled after attacking him in Springburn, Glasgow, in August 2015.
But Mr Tella, 59, subsequently died in a nursing home and prosecutors took the rare decision to bring both accused back to court to face a murder charge.
A jury at the High Court in Livingston found the teenagers guilty on Friday.
The judge, Lady Stacey, told Kinlan - who stamped on the victims head 20 times as he lay on the ground - that he would have to serve a minimum custodial sentence of 10 years and nine months before being eligible to apply for parole.
Boland - who initiated the attack but then tried to pull his friend away - will have to spend nine years 11 months behind bars before he can apply for release on licence.
Although each accused has already spent just over three years in detention she said the new sentences would not be discounted or backdated and would start afresh.
Both teenagers admitted attempted murder at the end of 2015, when their victim was still alive.
Lady Stacey said: "In the second case the jury decided that Mr Tella's death was caused by your actions and there was no other event which had happened afterwards which became the cause of death.
"That means that the jury decided that you took Mr Tella's life by attacking him that night."
The judge told the court the victim was an innocent man who was doing no harm to anyone.
She said: "What you did that night was brutal and stupid.
"One of the social workers describes it as 'extreme' in terms of the sustained level of violence.
"Because of what you did, you caused Mr Tella's last months of life to be passed in a barely conscious state."
The judge said the attack had a devastating impact.
She added: "He was never able to lead a normal life or be looked after by his family at home and, in the end, your actions caused his death.
"You deprived a family of a partner and a father.
"Nothing I can do or say and nothing you can do or say can take away the grief that that family has suffered."
Kinlan and Boland were aged 15 and 16 when they attacked Mr Tella as he returned home from a night-time prayer vigil at his church.
Kinlan had taken a potent cocktail of cider and drugs and Boland had drunk a large amount of vodka.
The pair turned on their victim after trying to grab his hat.
They were later caught after traces of Mr Tella's blood were found on Kinlan's Nike trainers and the footage helped identify the North Face jacket Boland was wearing.
The court heard Mr Tella died in a nursing home after catching pneumonia.
Allan MacLeod, defending Kinman, said the accused had very little recollection of the attack.
Victoria Young, defending Boland, said her client thought about his behaviour every day.