Celtic Boys Club abuse accused claims 'victims' lied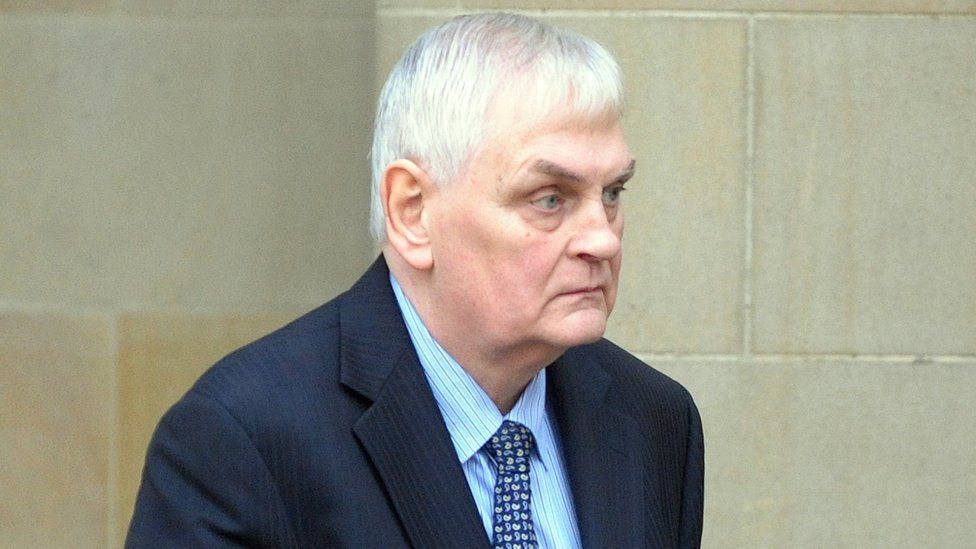 The founder of Celtic Boys Club has branded the men accusing him of historic sexual abuse as liars.
Jim Torbett broke down in tears as he gave evidence for a second day at his trial at the High Court in Glasgow.
Mr Torbett, 71, of Kelvindale, denies abusing three boys between August 1986 and August 1994.
The jury also heard he denied asking the boys at the club to call him "Big Man". He said he was a lot bigger than he is now and the name stuck.
The allegations made by two former youth players and another man - who claimed he was abused in the Trophy Centre Mr Torbett owned - were put to him.
He denied any of if happened and said the allegations were lies.
He told the court the boys in the club were disciplined and well-mannered and gave the example they "couldn't go around f-ing and blinding in the dressing room".
Advocate depute Sheena Fraser put to him: "You liked the boys to call you 'Big Man?'"
Mr Torbett replied: "That's a nonsense. I was a big man, at that time I was a lot bigger than now, it just became 'Big Man'.
"I didn't ask any of the boys at any time to call me 'Big Man'."
He added: "I think the late Jock Stein was called 'Big Man', I'm sure he didn't ask the Celtic players to call him 'Big Man'."
Mrs Fraser asked about the first of the three men who have made allegations about Mr Torbett when he was a youth player with the boys club.
Mr Torbett said: "He's telling lies, it did not happen."
A second man, who wasn't a youth player with Celtic Boys' Club, earlier gave evidence that while in the Trophy Centre as a five-year-old child Mr Torbett abused him.
When asked if the jury should accept that the man came to court and "made up hideous lies" about him, Mr Torbett said: "Absolutely".
He was asked about the allegations made by a third man and former youth player, who died last year in a swimming accident.
The court heard parts of the various statement he made to police.
The man claimed Mr Torbett abused him in his car, his home and at the Trophy Centre.
Bu the ex-coach replied: "So he says. It didn't happen."
The complainer also alleged that Mr Torbett had him dry himself in a certain way when he showered and that he would signal to let him know if somebody was coming.
Mr Torbett told the court: "It's something out of fairytales this, it didn't happen."
Mrs Fraser said: "The reality is you used your position being manager of these boys in the team that they played for, to abuse them."
He answered: "Absolutely not."
The prosecutor continued: "You used your position to gain their trust and abused them."
He replied: "You're saying that, but it didn't happen."
The trial, before Judge Lord Beckett, continues.