Woman jailed for killing lover with whiskey gift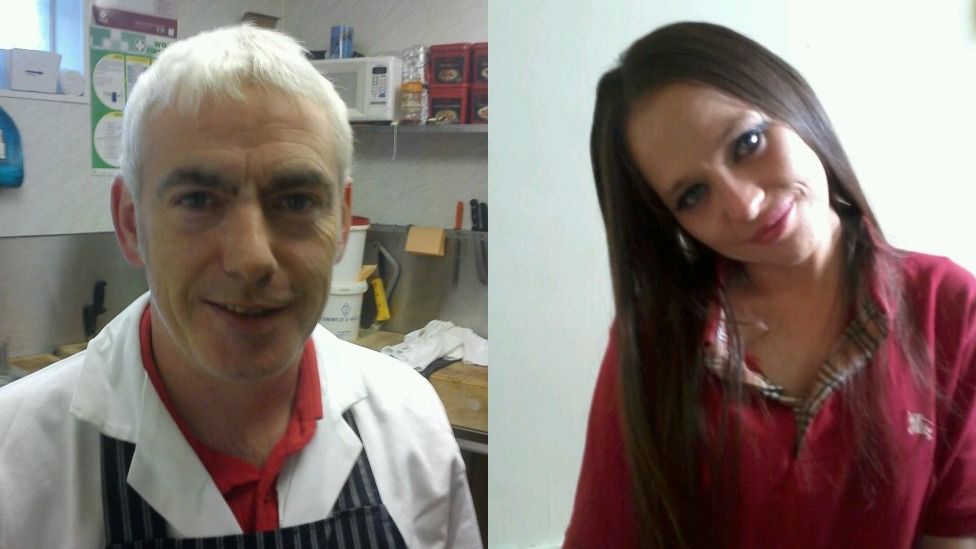 A woman who killed her lover after smacking him with a bottle of whiskey she bought for his birthday has been jailed for more than seven years.
Alexis Cook, 32, attacked James McGrogan in his Coatbridge flat on the day he turned 54 in March this year.
The assault came just hours after the butcher was reunited with a son he had not seen for a decade.
Cook, who had been due to stand trial for murder, last month admitted the reduced charge of culpable homicide.
The High Court in Glasgow heard she confessed: "I hit him with a Jim Beam bottle. I think I gave him a bad one this time."
Lord Mulholland sentenced her to seven years and three months.
The judge said Cook had attacked James and added: "You did not summon help and left him to his fate. His fate was his death.
"He was much loved by his family and is dearly missed. His death has had a profound effect on them."
Cook showed no emotion as she was lead handcuffed to the cells.
The killing occurred at James' flat on 13 March.
The couple had been dating for around two years and the court heard Mr McGrogan had been celebrating his birthday with Cook and his mother.
The father then went to a local shop and it was there he met his son, who he had not seen for a decade.
Prosecutor David Taylor said: "James returned to his flat and was noted to be in a happy and emotional state following this reconciliation."
But when the couple were alone they had a "blazing row".
A neighbour noticed "sounds of a commotion" which appeared to stop about 20:15.
It was around this time Cook texted her sister claiming: "Answer your phone. I'm in big trouble."
The killer then went to a nearby flat wearing blood stained pyjamas.
She confessed to people there: "I hit him with a Jim Beam bottle. It was his birthday today.
"I hit him twice. I'd bought a bottle of it for him for his birthday."
She claimed her and James had been fighting.
Cook went on: "I think I gave him a bad one this time. I left him lying in the hall.
"He'll be alright. I threw a cover over him."
It was Cook herself who later dialled 999.
James was discovered by police lying under a duvet in the hall.
He was found to have "significant head trauma" with a large amount of broken glass in the flat.
Cook told officers she had hit James, but denied "using anything".
She also said her boyfriend had bit her on the bottom and insisted Mr McGrogan had been alive when she left his home.
The victim was later found to have injuries "consistent" with smashed or broken glass.
The cause of death included "blunt force head injury".
Donald Findlay QC, defending, said Cook "profoundly regrets" what happened.