Jury urged to convict Celtic Boys Club founder of abuse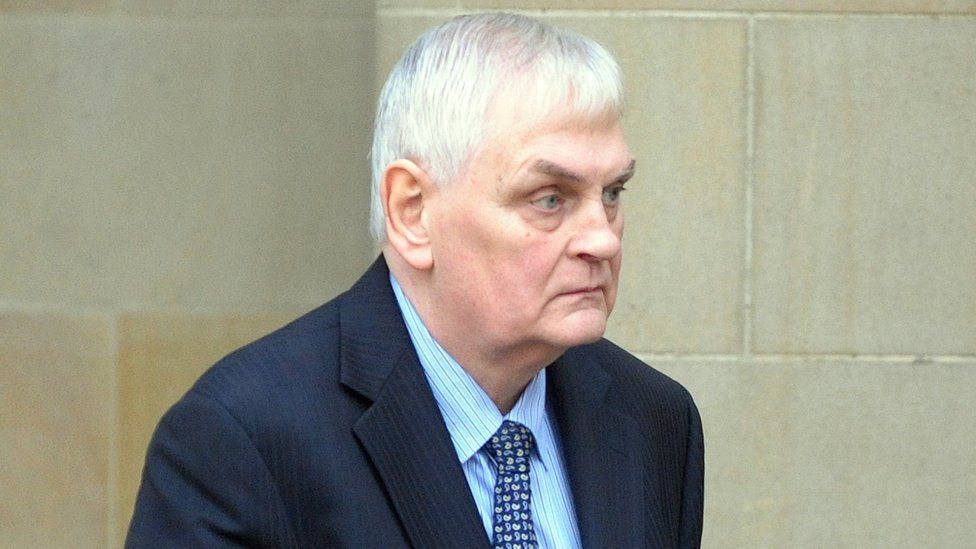 The jury in the trial of Celtic Boys Club founder Jim Torbett has been urged to convict him of "systematic abuse".
Mr Torbett, 71, denies abusing three boys between August 1986 and August 1994.
Advocate depute Sheena Fraser told the High Court in Glasgow there were similarities in accounts.
But defence QC Tony Graham said Mr Torbett "naively put himself in a position of vulnerability for the good of others".
Two men were youth players with the boys club although one died last year.
Police officers read out statements he gave before his death, as evidence.
A third man claimed he was abused on occasions as a five-year-old when he visited the Trophy Centre on Shawbridge Street, Glasgow, which was owned by Mr Torbett.
Ms Fraser addressed the jury first and asked them to view the evidence given by Torbett as "neither credible nor reliable".
She said: "This case is not about Celtic Boys Club, it's not about football".
The advocate depute told the court the case was about allegations of "systematic abuse" carried out by Torbett who "used his position as a manager" to abuse the boys in his care.
She said his actions "extended" to a third boy who was in his business premises.
Ms Fraser touched on evidence jurors heard during the trial about the allegations made by the three men, including evidence from a 46-year-old man who claimed Mr Torbett frequently abused him.
Jurors heard the man say it became normal and he was "numb" while being abused.
Ms Fraser mentioned an excerpt from a statement of the 41-year-old man who died, that was read by police and detailed allegations of repeated abuse by Mr Torbett.
She said: "He didn't want his dad to think he was less of a man."
The court was also told that the 36-year-old man who alleged he was abused at the Trophy Centre was not at the boys club and there were "significant similarities" that would lead jurors to decide it was a "similar course of conduct".
Closing her speech, she suggested that if jurors found the witnesses credible and reliable they would find "a distinct pattern of behaviour demonstrating a clear course of conduct of offending against these men when they were young boys".
And, that it was a "clear course of conduct systematically pursued by Jim Torbett against them".
She invited them to find Mr Torbett guilty of the charges.
'Position of responsibility'
Defence QC Tony Graham asked the jury to acquit his client.
He said: "I submit if you were to return a verdict of guilty in relation to Jim Torbett, on Christmas day it might be something you regret."
He put to the jury that Mr Torbett "naively put himself in a position of vulnerability for the good of others".
Mr Graham asked them to consider that the prosecution had not proved the charges against Mr Torbett.
He branded a part of the 46-year-old's evidence as "fanciful" and mentioned text messages that the man had sent Mr Torbett as an adult, after hearing about allegations.
He read some of the messages that included "You will always have a place in my heart until my last breath, you always tried to make me a better person" and "Thinking about you, big man, stay positive."
Mr Graham also said it "demonstrates the liar he is" that he trusted Mr Torbett to be his child's godfather.
Jurors were also told the evidence of the other two men "doesn't make sense".
He said Mr Torbett had "the courage to go in and answer his accusers" and allow himself to be cross-examined by the prosecutor.
Mr Torbett denies the charges and the trial, before judge Lord Beckett, continues.