Man jailed for machete attack on disabled partner in Port Glasgow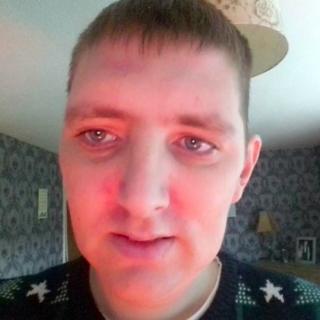 A man who tried to kill his partner in a machete attack has been jailed for eight years and eight months.
Kevin Bryce, 35, left disabled Kevin Donnelly with a fractured skull and collar bone and wounds to his body.
The attack took place on 22 October at Mr Donnelly's flat in Port Glasgow, Inverclyde, where Bryce was also living at the time.
The High Court in Glasgow heard Bryce later told police who were called to the scene: "I chopped him up."
Bryce initially claimed he had been acting in self-defence after Mr Donnelly, who uses a walking stick after a previous machete attack, came at him with the weapon.
However, he changed his story and pleaded guilty to attempted murder.
Prosecutor Bernard Ablett told the court the attack came after Mr Donnelly, 49, refused to go to the shop for his partner.
'No provocation'
Mr Ablett said: "Following the refusal, the next thing Mr Donnelly was aware of was Bryce walking towards him with a machete in his hand."
Bryce struck Mr Donnelly, who he had been in an on-off relationship with for several years, and continued to attack him after he slumped to the ground.
Bryce's lawyer John McElroy described the crime as "brutal" and added that there had been "no justification or provocation".
Lord Mulholland said Bryce's jail term would have been 13 years, but for his guilty plea.
He said: "This was the attempted murder of your disabled partner. You repeatedly struck him with a fearsome weapon.
"His injuries are extensive. The court takes a very serious view of such crimes committed within a domestic setting."