Pair sentenced for murder of gym owner Gary More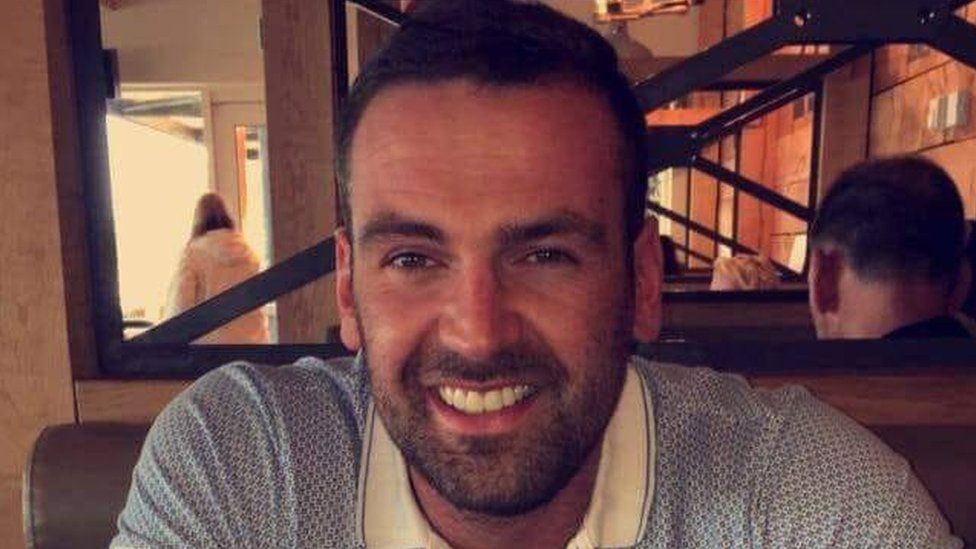 Two men involved in the murder of a gym owner on his doorstep have been jailed for more than 21 years each.
Neil Anderson and Thomas Guthrie took part in the fatal shooting of Gary More in Airdrie, North Lanarkshire, in 2018.
Getaway driver Guthrie, 25, pled guilty before the trial at Glasgow's High Court and received 21 years and seven months.
Police believe at least one other person was involved in the shooting of the 32-year-old on 6 September 2018.
Anderson, of Bothwell, South Lanarkshire, lured Mr More from his home moments before a gunman - who has never been identified - emerged from a car and repeatedly shot him in the head and body.
Mr More had been warned by police about a potential threat to his safety weeks before the killing.
Judge Lord Mulholland told the two men they both had a part to play in the "pre-planned" attack.
"Neil Anderson induced him to leave his house and present a clear aim of sight for the assassin," he said.
"Thomas Guthrie drove the assassin to the place where he was shot, recced the place the night before and was paid money for it.
"Mr More was shot 11 times with three times to the head - there was no prospect of him surviving the brutal prolonged attack."
The judge added that Mr More's family had been given a life sentence.
The trial was shown CCTV of Anderson arriving at Mr More's house in a hired Berlingo van shortly before the murder.
Anderson - who was eating a bag of chips - and Mr More were then seen chatting at the front of the property before a white Skoda pulled up beside them.
The gunman left the car and repeatedly fired at Mr More as Anderson walked off screen.
The shooter then sprinted back into the car with Guthrie then driving off.
The court heard Anderson stayed at the scene for around 13 minutes and dialled 999 before leaving.
The Skoda was later found burnt-out near Milngavie, East Dunbartonshire.