Child found roaming streets alone failed by system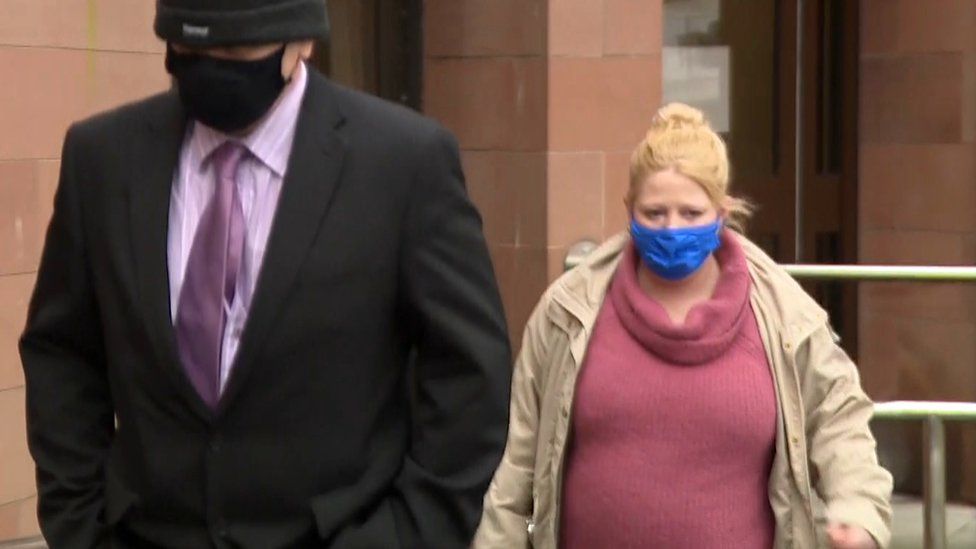 A four-year-old boy who was found roaming the streets alone was failed by two local authorities, an investigation has found
A serious case review concluded social work services at times "lacked focus, purpose and urgency".
The child lived in the same home as a two-year-old who was discovered in a makeshift cage.
Both South Ayrshire and East Ayrshire Health and Social Care Partnerships said they accepted the findings.
In February Claire Boyle and her partner Timothy Johnstone were both convicted of neglecting the four-year-old boy.
Boyle, 34, from Ayrshire, was also convicted of neglecting the two-year-old after claiming a modified cot that resembled a cage was for the child's own protection.
Boyle, who already had two previous similar convictions, was ordered to carry out 250 hours of community work while Johnstone, 57, was told to complete 180 hours.
During the trial, a jury heard that in October 2018 the four-year-old boy had squeezed through a six-inch gap in the window and dropped 4ft to the ground.
When he was found by a member of the public, the child had so many bruises that medical staff thought they may have a blood disorder.
After doctors alerted police, officers arrived at the property and found the younger child trapped in the makeshift cage in a bedroom.
The bottom of the cot had been removed and strapped to the top to stop the child getting out.
The case led to the launch of a Significant Case Learning Review (SCLR) in which the four-year-old boy is referred to as Child H.
The review, first reported in the Daily Record, said: "Although the SCLR identifies examples of good practice and positive intent the needs of Child H were lost in the application of systems and approaches that did not necessarily, focus on his specific needs or wants. It was not child centred."
It also ruled there was "little evidence" the child's views were being sought directly from him, documented or acted upon.
And it found there was a "lack of evidence of a joined-up approach across agencies to consider the child's needs and the needs of the household".
The 46-page review described information sharing between agencies as "clunky" and highlighted deficiencies in training and awareness.
South Ayrshire Health and Social Care Partnership were responsible for the child between April 2014 and August 2018, when East Ayrshire Health and Social Care Partnership took over.
At the time of the incident the boy was a primary one pupil.
Tim Eltringham, director of South Ayrshire Health & Social Care Partnership, and Craig McArthur, director of East Ayrshire Health & Social Care Partnership, said they strive to provide the best possible care for vulnerable children.
In a joint statement they said: "Sadly, in the case of Child H, we were not in a position to avert the harm done and we fully accept the findings of the Significant Case Learning Review undertaken on behalf of South Ayrshire and East Ayrshire Chief Officers by Professor Paul Martin."