Remote areas of Scotland switch to digital TV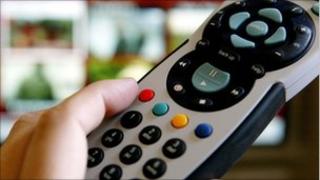 More than 12,000 homes in remote parts of Scotland have had their analogue television channels switched off permanently.
Viewers in Lewis, Wester Ross, north west Sutherland and parts of Harris and Skye will now only receive digital TV.
Analogue BBC One, STV, Channel 4 and Five were turned off permanently at the Eitshal transmitter group.
The move enables extra channels to be broadcast from local relay transmitters serving thousands of homes.
Some channels for existing Freeview viewers have moved to new frequencies and can be restored by retuning Freeview TVs and boxes.
Digital UK, which has co-ordinated the switch, and the Switchover Help Scheme are now running advice points and a roadshow to provide support for viewers who need it.
Help scheme
The help scheme has been set up for older and disabled viewers who may qualify for help with choice of equipment, installation and aftercare.
John MacNeil, Digital UK assistant national manager for Scotland, said: "This is an historic day, as we say goodbye to the old analogue system in this part of Scotland forever.
"As with any change on this scale, some people may need a bit of extra help so we and the Help Scheme are on hand to give advice and assistance to those who may need it."