Petrol pumps open again at Applecross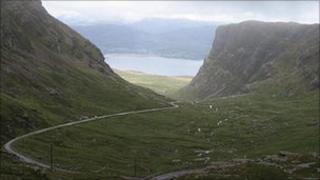 Highland villagers who had a 36-mile round trip to the nearest petrol station are to have their own round-the-clock service station.
From 24 July, Applecross will again have petrol after the previous owner gave up selling fuel.
A community company will run the facility after investing in two automatic pumps.
Funding came from the Big Lottery Fund, the Scottish Rural Development Programme and the Applecross Trust.
Twenty-six residents in the West Highland village, from an adult population of around 170, had kept the fuel supply online through the the depths of winter in an empty unheated shop building.
However, although Applecross attracts thousands of tourists up to the spectacular Bealach-na-Ba mountain road each summer, there was not enough turnover to allow the company to employ an attendant.