Belladrum music festival sells out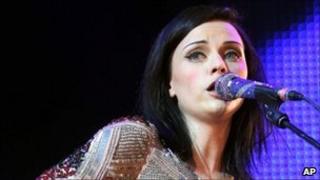 The Belladrum Tartan Heart Festival has sold out, its organisers have confirmed.
Glasgow singer Amy MacDonald and the band Feeder will be among the headline acts appearing at next month's event at Beauly, near Inverness.
Other acts to appear over 6 and 7 August include The Wailers, Levellers, The Vatersay Boys, Stornoway, Badly Drawn Boy and Divine Comedy.
About 12,000 music fans attended the festival last year.
Festival promoter Joe Gibbs said organisers were delighted to have sold out two weeks before the event.
He added: "Please, if you don't have tickets, don't come to the event hoping to buy on the gate because they won't be on sale there."
The final batch of acts confirmed include ex-Razorlight drummer Andy Burrows' new band I Am Arrows, also King Creosote, Wilder, Sorren Maclean, local act Abagail Grey and Tiffany Page.