Scottish scientist killed in South Africa car-jacking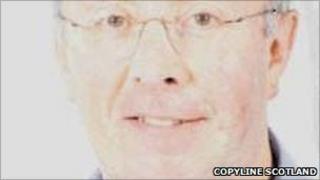 A Scottish scientist was shot and killed in a car-jacking in South Africa, it has emerged.
Dr Rory Smart, 61, from Fortrose, the Black Isle, had worked for mining support company Minova in Africa for more than 20 years.
He was attacked at a petrol station in a suburb of Johannesburg on 18 July. His car was stolen after he was shot.
Police have also looked at the possibility he arrived as the station was being targeted in a robbery.
A murder inquiry has been launched.
Dr Smart's family said details of his funeral would be announced later.
The scientist was technical director of Australia-based Minova's technical support division and an expert on the use of cement linings for mines.
In a statement, the company said Dr Smart was highly respected and the results of his research would be used for many years.
An annual technology award is to be set up in his honour.
Dr Smart was known as Rod by his colleagues at Minova.
In the statement, the company said: "Words can't describe the sadness and shock of losing Rod so suddenly and in such tragic circumstances.
"Rod was a highly respected and long-time Minova employee with friends and colleagues around the world."
The company added: "His ability, knowledge and creativity will never be equalled in his field."
Along with the company's South African chief executive officer, Peter Ferreira, Dr Smart was a committee member for an international conference on restoring mines at the end of their use.
'Very intelligent'
The committee was preparing for the 10th International Conference on Mining with Backfill, which will be held next March.
Dr Smart rented out his home in Fortrose and it was understood that he planned to return to the village when he retired.
George Taylor, Dr Smart's neighbour in Fortrose, paid tribute to the scientist.
He told BBC Scotland: "He came back occasionally for Christmas with the family and he used to come down and see us.
"Obviously, he was very, very intelligent but in his own way he was a bit shy and retiring."
A spokeswoman for Booysens Police Station, Johannesburg, said officers were investigating reports that Mr Smart's car had been found abandoned in Soweto.
She said Mr Smart had paid for his fuel when the gunman approached him.
The spokeswoman said: "The petrol attendant ran into the shop and heard a gun shot. When they returned to investigate they noticed the deceased on the ground and his vehicle had been taken."