Church garden site plan for Inverness statues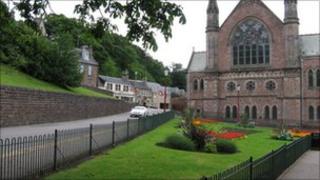 Planning permission has been sought for three statues to be erected in the gardens of a city centre church.
Faith, Hope and Charity once stood on the roof of a drapery store on Inverness High Street.
The building was demolished in the 1950s and the statues were bought by a collector on Orkney.
They were returned to the city following his death and Highland Council plans to install them outside Ness Bank Church.
Tuesday's Inverness, Nairn, Badenoch and Strathspey planning applications committee has been asked to approve the proposal.
If the plan is approved, the statues would be placed on a plinth.