London swimmers in Loch Ness relay challenge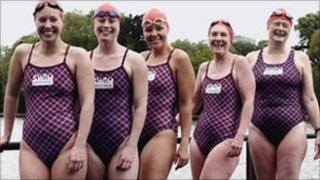 Six women are to attempt a relay swim of the 23-mile length of Loch Ness to raise funds for a new hospital in Afghanistan.
The members of London's Serpentine Swimming Club have had tartan swim suits specially made for the challenge.
They hope to complete the swim in a single day when weather conditions are favourable during next week.
The oldest swimmer in the group is 65 and they face water temperatures of between 5C and 7C.