Campaigners driving horse and cart through public cuts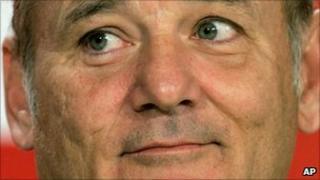 A growing number of campaigns are being organised against potential cuts to council-run and funded services.
In the Highlands, a horse and cart was put at the head of a protest by more than 100 people fighting the feared closure of the Highland Folk Museum.
The march through Newtonmore featured people waving flags and wearing t-shirts with the slogan: "Don't let our museum become history".
Also in the Highlands, petitions have been launched to save community centres - such as the Spectrum Centre in Inverness - and to protect funding for tuition fees in schools.
And more than 800 people joined a march held as a protest against Highland Council's plans to scrap the building of five new care homes.
Organisers of the demonstration in Fort William in June said they were overwhelmed by the support.
The council's administration said constructing the homes would be too expensive and adequate care was available in the private sector.
Earlier this year, Fife Council's planned £1.6m savings on music tuition in schools was met with a musical demonstration outside its headquarters.
This kind of eye-catching protest is being used around the world, as people fight cut by councils, governments and publicly-funded organisations.
Keen to raise awareness of cuts to its funding, the New York Public Library invited a comedy group to recreate a scene from the film Ghostbusters inside the building.
Footage of Improv Everywhere's performance was a hit on the video sharing website YouTube.
Actors dressed as characters from the 1984 movie starring Bill Murray and Sigourney Weaver chased three others wearing white sheets.
In March, students at the University of Sussex in Brighton occupied a lecture theatre on the campus for a week in protest over proposed job cuts.
About 300 students took part in the occupation, with a third of that number remaining on site at any one time, according to a spokesman.
The university said the planned cuts were the subject of a consultation.
In New Zealand, more than 100 people, some carrying transistors tuned in to Radio New Zealand, turned up outside the country's parliament in opposition to a freeze in funding for the service.
February's protest, organised through the Save Radio NZ Campaign, was backed by opposition MPs who turned up in support.
One of Paris's main thoroughfares, the Champs-Elysees, was covered in earth and turned into a huge green space in May in an event staged by young French farmers.
They wanted to highlight their financial problems, caused by falling prices for agricultural produce.
Plants, trees and flowers were brought in by lorry overnight to transform the avenue into a long green strip.
The event, which cost 4.2m euros (£3.6m; $5.3m) to stage, was organised by the French Young Farmers (Jeunes Agriculteurs) union over the holiday weekend in France.
Megan Fox, the Transformers actress and a star of forthcoming film Jonah Hex, has publicly supported a protest against school budget cuts in California.
In a video posted on the comic website FunnyorDie.com in April, she urged viewers to "call, write and annoy the governor until he cries for his mommy."