Swine flu and snow hit airports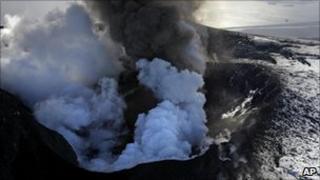 Swine flu, the recession and a bad winter have been identified as among the factors behind a fall in passengers using Highlands and Islands airports.
Highlands and Islands Airports Limited (HIAL) said it handled 1.1 million passengers in 2009/10 - 8% less than the previous financial year.
It runs 11 sites - including airports in Argyll, Northern Isles and Dundee.
HIAL said it received less subsidy from the Scottish government, but this reflected its efficient way of working.
Public funding totalled £26.4m - 1.1% less than what HIAL received during the previous 12 months.
The company's revenue fell by 4.4% to £16.3m.
Chairman Grenville Johnston said concerns about swine flu and a general downturn in the economy impacted on passenger numbers and airlines.
He added: "On top of that, we have experienced one of the most difficult winters known for 30 years.
"That we have survived all of this is of great credit to our management and staff who have been prepared to go the extra mile in support of the travelling public and mostly do so in a quiet, unnoticed manner. The board are immensely grateful to them."
He warned that the current operating year was even more challenging than the past.
HIAL sites were among the worst affected by the grounding of flights due to an ash cloud from a volcanic eruption on Iceland.
Managing director Inglis Lyon said the company had not been alone in dealing with severe winter conditions.
He said: "During December 2009 and January 2010 much of the UK, and in particular large parts of Scotland, experienced exceptional snowfall and ice causing the closure of many of HIAL's airports and the destinations which they serve.
"Despite this, our airline partners and staff managed to operate in some of the most trying conditions to minimise the impact on our customers and for this we are extremely grateful."