Ash cloud cost airports company £45,000 a day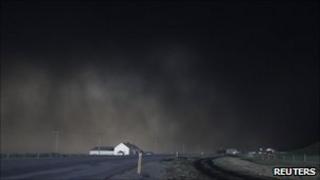 The grounding of flights as a precaution because of volcanic ash cost an airports operator £45,000 every day services were disrupted.
The figure is carried in Highlands and Islands Airports Limited's (HIAL) report and accounts for 2009/10.
Chairman Grenville Johnston said the loss of revenue would affect the current financial year's figures.
The accounts also show it cost HIAL more than £1m to provide de-icing fluid to its 11 airports during the winter.
The company said it had budgeted for half of that sum and the additional costs had been "unexpected".
HIAL runs airports in the Highlands, Argyll, Northern Isles and Dundee.
Earlier this year, clouds of ash drifted from Iceland's Eyjafjallajokull volcano.
Flights to and from the UK and parts of continental Europe were grounded as a precaution amid concerns aircraft engines could be damaged by the dust.
In May, HIAL's managing director Inglis Lyon said official advice on disruption to flights was "confused".
He said passengers and airlines had cancelled flights on the back of a press release before detailed information was issued by the regulator in the early hours of the morning.
The UK Civil Aviation Authority (CAA) said the situation was "regrettable" but weather patterns were changeable.