ROV to search seabed off Caithness for particles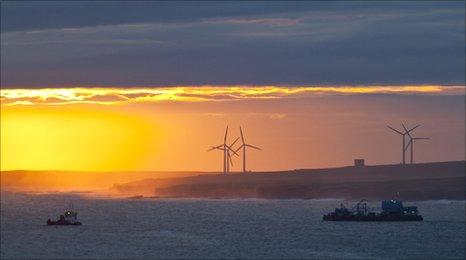 A floating platform has been anchored off the Caithness coast so a remotely operated vehicle (ROV) can begin a search for radioactive particles.
About the size of a small bulldozer, the machine will search an area of the seabed equivalent in size to 17 international football pitches.
The particles were discharged into the sea from the Dounreay nuclear power plant in the 1960s and 70s.
A Shetland-based tug Voe Chief towed the platform from Liverpool to Lerwick.
The ROV is fitted with radiation detectors and equipment to recover particles found.
Operating at depths of 30m (98ft) and controlled from the platform using a 500m (1,640ft) long umbilical cable.
Related Internet Links
The BBC is not responsible for the content of external sites.