Sex texts advice for new secondary school pupils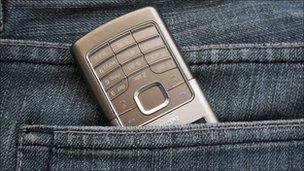 Children starting secondary school for the first time after the summer break have been warned about the inappropriate use of mobile phones.
Police and Highland Council are concerned youngsters could be targeted in sexting - the sending of explicit images and messages via mobiles.
The authority said mobiles were now part of secondary school life.
Education chief Hugh Fraser said most phones also have internet access and this could also be abused.
He said: "For many pupils starting at secondary school this can often be when they get their first mobile.
"Many newer phones have internet accessibility and there are implications of this access that pupils, parents and carers need to consider.
"We are providing advice and information about internet safety and the use of mobile phones to help pupils make the right choices and stay safe."
In a letter which pupils have been asked to take home with them, the police and council warn that there has been an increase in the number of young people receiving unwanted images and messages.
Acting Det Insp Eddie Ross, of Northern Constabulary's public protection unit, said: "Mobiles phones can be very important tools to keep young people safe and in touch with their families.
"However, it is important that the far reaching consequences of the inappropriate use of mobile phones are appreciated.
"We hope that parents and carers will discuss the information and advice provided for them on issues of personal safety and the law using mobile technology."
Related Internet Links
The BBC is not responsible for the content of external sites.