Ministers approve new hydro scheme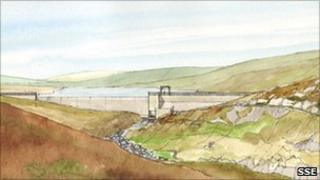 A hydro project planned for Ross-shire has been approved by ministers.
Scottish and Southern Energy's (SSE) Kildermorie plant, near Ardross, will generate 7.5MW of electricity - enough for 9,400 homes.
Construction of the scheme will provide work for 80 people.
Energy Minister Jim Mather said the new plant was the latest effort to harness "green energy" and said it was the largest to be consented in Scotland for five years.
The 100MW Glendoe scheme above Loch Ness was the previous large-scale hydro project in the area.
It opened last June but was later shut down after a rock fall in a tunnel.
Operations are unlikely to resume until early next year.