New Moon watch night to be observed in Scotland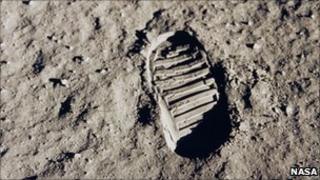 Scottish stargazers are to take part in the first International Observe the Moon Night on Saturday.
Renfrewshire Astronomical Society will host viewings from 2000 BST at the Lapwing Lodge Outdoor Centre on the outskirts of Paisley.
Highland Astronomical Society will also be holding an event at its Culloden Moor observatory.
The night is being marked by groups across the world, including observatories in North America.
Last month, a team led by Thomas Watters at the Smithsonian Institution in Washington DC offered new evidence that the Moon was shrinking.
Contraction marks, or cracks, were discovered by the US scientists when they examined thousands of photographs of the Moon's surface taken by a Nasa.
The 40th anniversary of the first manned landing on the Earth's satellite was marked last year.