Highland toilet roll review to save spending pennies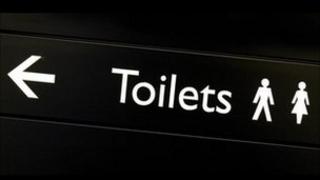 Highland Council has proposed a review of its list of public toilets in an effort to save £200,000.
It has suggested closing loos where a shop, pub or community group would be willing to offer its facilities.
Sixteen premises in the region are already part of the council's Highland Comfort Scheme.
The local authority said public conveniences were important to the tourism trade and it spends more than £1.2m a year on them.
Highland provides 115 public toilets.
Businesses and community facility's taking part in the Highland Comfort Scheme receive a monthly payment to help offset the cost of making their toilets available to the general public.
To help achieve savings, the council has proposed widening the project.
Payments of £200 to £300 per month would be made depending on the quality of the toilets.