Call for wider military use of Western Isles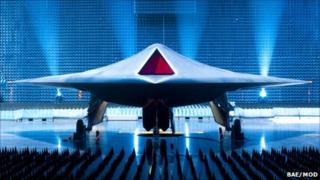 Campaigners have urged the military to make greater use of the Western Isles for running tests and debriefing troops returning home from the front line.
The Hebridean Range Taskforce - which includes the islands' council - made their call at the Liberal Democrat Party Conference in Liverpool.
The group fought a successful campaign last year to save rocket test range facilities on the Uists from closure.
Now a senior council official has urged for wider use of the sites.
Calum Iain Maciver, director of development at Comhairle nan Eilean Siar, was among task force members meeting conference delegates.
He said: "We see real opportunities in the future for unmanned aerial systems to be tested in that vast expanse of space at the range."
And he added: "There is a 500-bed accommodation, leisure facilities and the wide open, second to none environment of the Uists and Western Isles."
Stealth jet
The Ministry of Defence (MoD) has been looking to make greater use of unmanned aircraft, or drones.
In July, it unveiled a prototype of its first unmanned combat aircraft, BAE Taranis.
The plane will test the possibility of developing a stealth jet fighter with no pilots.
The MoD said the Unmanned Combat Air Vehicle (UCAV) would be able to precisely strike targets at long range and would be controlled by military crews on the ground.
BAE Taranis is named after the Celtic god of thunder.
Flight trials of the prototype unmanned combat aircraft will start next year.