NHS Highland chief Dr Roger Gibbins to stand down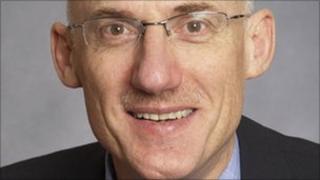 NHS Highland chief executive Dr Roger Gibbins has tendered his resignation.
He said it was a good time to leave after more than 10 years with the health board.
Dr Gibbins said his departure would allow NHS Highland to move forward under new leadership into its next stage of development.
The health board's chairman Gary Coutts said he was hugely disappointed to be losing an effective and respected leader.
Dr Gibbins joined NHS Highland in April 2000 as general manager.
He began his career in Northamptonshire in an inter-agency post developing community health services and later went on to senior positions within Berkshire County Council.
In 1997 he became the first director for social services in the new unitary authority of West Berkshire.