Northern not meeting 999 target says inspector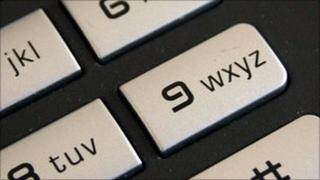 Northern Constabulary is the only force in Scotland not answering 999 calls within the target time, according to the Inspector of Constabulary.
In his annual report, Bill Skelly said it was not answering 90% or more of calls within 10 seconds.
He was also critical of its performance in submitting reports to the procurator fiscal and Children's Reporter.
Northern Constabulary said it was answering 999 emergency calls within 13 seconds.
Supt Philip MacRae, head of corporate services at Northern Constabulary, said inappropriate use of the 999 service placed unnecessary demands on staff.
He said an audit done in March this year had shown 25% of 999 calls received by the force were genuine emergencies.
Mr Skelly said the force had high detection rates and the Highlands and Islands enjoyed low levels of crime.
He also said Northern had a well-structured approach to engaging and consulting communities to help guide its policing plans.
In the same report, Mr Skelly said the number of police forces in Scotland should be reduced to make cost savings.
He said the current model of eight forces was unsustainable.
Mr Skelly said it was unlikely this situation could remain in light of the challenges faced by public sector cuts.
However, he refused to be drawn on whether a single national force should replace the eight forces.
Work has already begun to determine if there should be three regional forces or a single national police service in Scotland.
'No evidence'
Northern Constabulary's Chief Constable Ian Latimer said the force was committed to making improvements and was efficient and high performing.
Mr Latimer also set out his opposition to the merging of forces.
He said: "Mr Skelly's report does not present any evidence to support the reduction of the number of police forces.
"He praises police forces for their performance.
"Indeed to date there has been no evidence to show that the merging of forces would release considerable savings and in fact would have huge cost implications at the time we can least afford it."
The chief constable added: "I remain unconvinced of any benefit to the people of the Highlands and Islands from merging this force with others.
"I am confident that Northern Constabulary is an efficient and high performing force which is viable and sustainable in continuing to provide an effective, visible and locally accountable into the future."