Chief constable warns cuts threaten low crime rates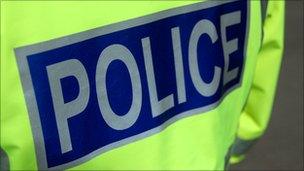 Cuts to budgets and police officer numbers threaten Northern Constabulary's record for low crime, the force's chief constable has said.
Ian Latimer said the force area was one of the safest in the UK and had one of the highest crime detection rates.
Writing in Northern's e-magazine, he said he did not expect crime rates to continue to fall for much longer.
On Tuesday, the constabulary said it could shut 16 stations as part of efforts to save £4.7m.
In the foreword for the latest edition of Northern Light, Mr Latimer said budget cuts would impact on the number of officers, their availability and behind-the-scenes support.
He said: "This in turn will make it significantly more difficult to sustain the low crime rate and excellent detection rates which we are currently delivering.
"Although we are well prepared to meet these challenges, I don't expect that crime rates can continue to fall for much longer."
Mr Latimer added that the force would work with communities to keep the Highlands, Western Isles and Northern Isles a safe place to live and work.
Related Internet Links
The BBC is not responsible for the content of external sites.