Right-to-buy suspended for 6,000 Highland tenants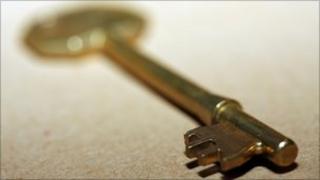 Thousands have had their rights to buy their council, or housing association property suspended in a move to ease a shortage in affordable housing.
It follows Highland Council's application to the Scottish government to renew and widen its Pressured Areas Status.
Housing Minister Alex Neil said the move would help protect social housing in the region.
The changes will immediately affect almost 6,000 tenancies.
Communities in Badenoch and Strathspey, Inverness, Lochaber, Nairn, Ross and Cromarty, Skye and Lochalsh will see the suspension extended for another five years.
New areas where the freeze on right-to-buy has been applied are Merkinch and Hilton in Inverness, Kinlochleven, Fort William's Plantation estate and Carn Dearg area, The Corries and Polmona in Claggan, Alness, Aultbea, Milton and Balintore.
Also, communities in Sutherland and Thurso along with its neighbouring settlements of Forss, Geise, Glengolly, Janetstown, Scrabster and Weydale.
Mr Neil said the Scottish government was committed to doing all it could to increase the supply of affordable housing.
He said: "That is why we have agreed to Highland Council's request to suspend right-to-buy to ease the substantial pressures facing affordable housing in the region."
Margaret Davidson, chairwoman of Highland Council's housing and social work committee, was delighted the application was successful.
She said: "The move is one of the many ways that we are addressing the severe and persistent lack of affordable housing in many parts of the Highlands."
Charity Shelter Scotland said it had been a common sense decision.
Director Graeme Brown said: "While there is no doubt that right-to-buy has been popular, this has resulted in the loss of over 5,000 homes in the Highlands over the past 10 years.
"Across Scotland there are over 160,000 households stuck on waiting lists with demand continuing to outstrip supply."