Black kitten among wildcat litter filmed in Cairngorms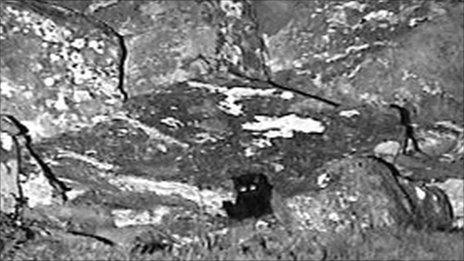 A black kitten has been spotted among a litter of Scottish wildcats filmed for BBC Autumnwatch.
The animals were caught on camera in the Cairngorms, one of the last strongholds for the rare species.
Autumnwatch producer Richard Taylor-Jones said it was possible the kitten was the result of breeding with a feral cat.
But he also suggested the kitten was melanistic, meaning it has increased amounts of darker colour.
It has been estimated that 150 breeding pairs of wildcats survive in parts of the Highlands.
Disease, loss of habitat and inter-breeding with domestic cats have been blamed for devastating wild populations.