Travel refunds offered to islanders attending energy events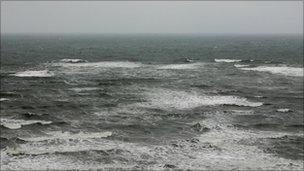 Free buses and ferry fare refunds are to be offered to people who want to attend public events to discuss wave and tidal power production plans.
Staff from the Crown Estate, developers and Marine Scotland will attend the exhibitions in Caithness and Orkney.
Ten seabed sites have been made available by the Crown Estate where companies will attempt to generate electricity.
A further site is to be made available in Caithness's Inner Sound.
The events designed to explain the projects will be held in the Pentland Hotel, in Thurso, on 9 November and 10 November from 0900 to 2000 GMT.
Also, the Upper Room of the King's Street Halls, in Kirkwall, on 12 November from 1000 to 2000 GMT and 13 November from 0900 to 1430 GMT.
The Crown Estate said a bus service would be available between Tongue and Thurso.
In Orkney additional bus services will be provided for people living in West Mainland, while those travelling from the other islands will have their ferry fares refunded.
John Robertson, wave and tidal development manager at the Crown Estate, said the development of wave and tidal energy offered an exciting opportunity for local communities.
He said: "By working together, we are confident these landmark projects can be made a real success.
"The next steps are to provide further information to local people and give opportunities to discuss issues which may affect the projects."
Rural Affairs and Environment Secretary Richard Lochhead said the Scottish government fully supported the development of a sustainable marine renewable energy industry.
He said: "The Pentland Firth is an incredible resource with huge marine energy potential, which is key to developing our wave and tidal energy resource.
"We are continuing to work with the Crown Estate and local authorities to develop this potential and maximise the benefits for the Pentland Firth and Orkney area."
Related Internet Links
The BBC is not responsible for the content of external sites.