Mother refused consent to move children to Scots isle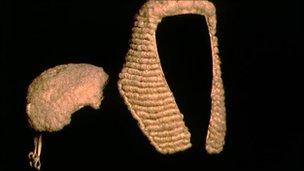 Appeal judges have refused a mother permission to take her four children to a remote Scottish island.
They said the 19-hour journey time for the children's father to visit was "unsustainable".
The mother, who is from Middlesbrough, had said she wanted a traditional life in a small community for her children.
However, judges said because her children had been born and lived their whole lives in the north east of England, such a move was inappropriate.
A Newcastle County Court judge had already rejected the woman's application to move the children because of the upheaval involved, coupled with their familiarity with the town where their father lives.
At an appeal hearing, her barrister, John Myers, said the mother and her new husband had thought the move through carefully.
He said: "This is not a couple of hippies deciding to go to the Scottish isles to grow vegetables".
Mr Myers told Lord Justice Wilson, Lord Justice Rimer and Lady Justice Black that his client had already secured a good job on the Scottish isle.
He added: "This, indeed, is a lifestyle choice by the mother, because she genuinely believes that a move will be a very definite advantage to the children.
"She would rather live in a small community where the children attend a smaller school, where they get far more individual attention, than to submit them to the hurly-burly of a secondary school in the state system of the north of England."
But three appeal judges found that although plans had been agreed for contact visits with the children's father, the travelling time and numerous modes of transportation required, threatened the arrangement's sustainability.
Rejecting the mother's case, Lord Justice Wilson said that an independent social worker had interviewed all of the children and found that three of them did not want to move away from their home town.
He said the county court judge was entitled to "foresee emotional strain and harm" for the children if put through the "gross upheaval" of a move to the far north.
"The welfare of these children required the dismissal of the mother's application," he said.
Lord Justice Rimer and Lady Justice Black agreed with his decision and the mother's appeal was dismissed.
Related Internet Links
The BBC is not responsible for the content of external sites.