EU funding boost 'vital' for Highlands and Islands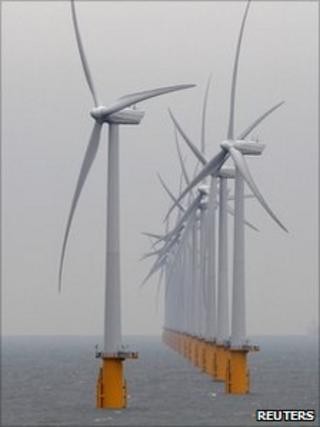 An EU cash boost will be "vital" in the economic recovery of the Highlands and Islands, a minister has said.
The £18m grant, from the European Regional Development Fund, will be put to renewable energy projects in Orkney, Shetland and Caithness.
It will also fund the development of some tourist attractions and road improvement schemes in the Highlands.
Enterprise Minister Jim Mather said there was the potential to create more than 60 jobs from the investment.
He said: "This is a significant investment across a wide range of projects which will provide important support to both the economy of the Highlands and Islands and Scotland as a whole.
"In a competitive process, it is projects such as these which do best as they are clearly aligned with Scottish government and EU priorities.
"Tourism and renewable energy are areas where Scotland - and the Highlands and Islands in particular - has real and tangible advantages over its competitors.
"Funding to support these industries is vital and it is absolutely right that this funding focuses on those priorities."
Visitor attractions which will be developed include the facilities at Sumburgh Head, the chambered tomb of Maeshowe and the Highlanders Museum.
He said the investment in renewable projects would "help create jobs and continue our work to exploit Scotland's vast green energy potential".
He added: "Of course the Highlands and Islands has many remote communities, for whom transport access is a vital issue.
"That is why improving various roads across the region is an important part of this funding.
"Above and beyond that, it will help several local economies as Scotland continues to recover from recession."