'Soft' grouse adapting to harder winters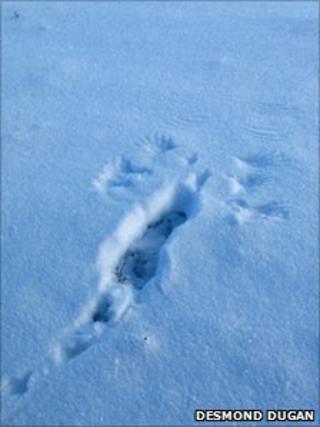 Grouse have been displaying a survival technique rarely seen during previous winters, RSPB Scotland has said.
The birds on its Abernethy reserve in Strathspey have been digging snow holes to shelter from severe weather.
Site manager Desmond Dugan said: "Up until last year we had not seen much of this behaviour.
"Perhaps like our UK transport systems, our grouse have become soft and have not needed this survival technique during milder winters."
Abernethy is one of the RSPB's largest reserves and all four British species of grouse can be found there - red grouse, black grouse, ptarmigan and capercaillie.
Ptarmigan are known to dig holes to shelter from storms.
Signs of a snow hole used by grouse include droppings and markings of the birds' wings and feet in the snow.
Mr Dugan said: "At Abernethy all four species of grouse have been seen using snow holes during the recent snowy periods.
"Sometimes this is just a shallow depression to allow the bird to get out of the worst of the wind chill, other times it is a mini-cave where the birds spend the night under the snow and free from the biting winds and spindrift."