Shetland protest against coastguard plans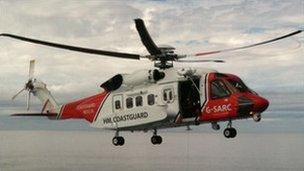 About 50 demonstrators have staged a protest at plans to review services at Shetland's Coastguard centre.
The protesters called on the Maritime and Coastguard Agency to save the station, which they believe is essential to protect local, national and international mariners.
The centre is one of 10 stations across the UK facing possible closure.
Campaigners said the station was well-placed to watch over a huge sector of the North Sea and North Atlantic.
Under the UK coalition government's plans, 10 of the UK's 18 round-the-clock coastguard centres could close, with five other sites only operating during daytime.
Either Stornoway or Shetland would retain daytime services while the other would close, if the plans go ahead.
Under the proposals, the UK's only 24-hour coastguard centres would be based in Aberdeen, Dover and the Southampton/Portsmouth area.
Public meetings arranged by the Maritime and Coastguard Agency to discuss the overhaul will be held in Aberdeen on 23 February, Anstruther on 24 February and Lerwick on 28 February.
Further meetings will take place in Stornoway on 1 March, Port Glasgow on 2 March, Kirkwall on 15 March and Ullapool on 16 March.
Related Internet Links
The BBC is not responsible for the content of external sites.