Australia tests Scottish ideas on remote health care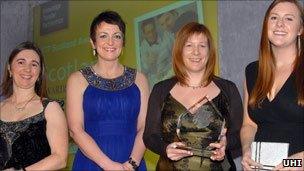 Ideas on delivering health care in remote and rural communities in Scotland have been tested in Australia.
The two-year Remote Service Futures Project has been completed by the University of the Highlands and Islands (UHI) and NHS Highland.
It looked at how communities could be involved in planning their health services.
The project's suggestions on best practice have already been run as a trial in Australia, UHI said.
UHI and NHS Highland staff investigated the challenges facing rural heath care including staff recruitment and travelling times and costs for patients, families, carers and health professionals.
Their work has attracted international interest from academics and governments.
It has also been short-listed for a UK-wide award.
Related Internet Links
The BBC is not responsible for the content of external sites.