Green Dog Walkers scheme to run in Highlands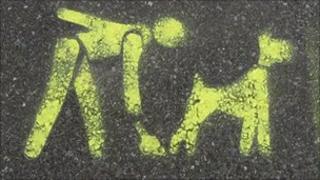 A scheme that encourages dog owners to clean up after their pets has been adopted by Highland Council.
Green Dog Walkers was started in Falkirk and won a UK Kennel Club Dog Recognition award last year.
Volunteers wear a green wristband to show that they have pledged to clear up after their dogs, and that they have spare bags for other walkers to use.
Highland Council said dogs fouling in public areas was a major issue and it received complaints on a daily basis.
The scheme will be rolled out in Ross, Skye and Lochaber first before being extended to all of the council area.