Artysans cafe could herald Inverness social hotel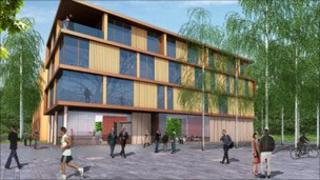 A cafe has been running since the start of the year as a precursor to what has been described as the UK's first social enterprise hotel.
Artysans cafe in Inverness offers opportunities to disadvantaged young people to train alongside professionals from the hospitality business.
It is an early model for a £16m, 120-room, four-star hotel which could be opened in the city in 2014.
Highlands-based charities Albyn Housing and the Calman Trust are involved.
Calum MacAulay, chief executive of Albyn Housing, said the cafe staff were establishing a customer base.
He said: "They are producing really good quality produce, both food and hot drinks.
"It shows what these young people from the Highlands can achieve when they are given an opportunity."