Heavy rain warning for Highlands, isles and Strathclyde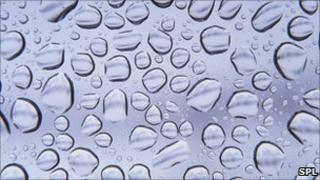 The Met Office has issued a severe weather warning for parts of Scotland following a forecast of heavy rain over the west of the country.
The amber warning, which advises the public to be prepared, covers the Highlands, Western Isles and Strathclyde.
In the western Highlands rain could fall to up to 120mm.
The Met Office said Central Scotland, Tayside and Fife may also be affected by downpours.
It has issued the warning for a period of time starting 1700 BST on Tuesday to 1700 BST on Wednesday.
The Met Office said: "A prolonged period of heavy rain will develop late on Tuesday and continue through Wednesday, giving totals of 80 to 100mm in the Western Highlands, and perhaps 120mm locally."
Flood alerts have also been issued by the Scottish Environment Protection Agency (Sepa).
They are for Argyll and Bute, Easter Ross and the Great Glen, Skye and Lochaber, Tayside and Wester Ross.