George Graham takes up Northern police chief role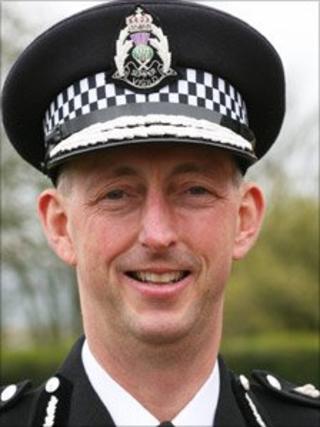 A new chief constable has taken the helm at Northern Constabulary.
George Graham was formerly deputy chief constable at Dumfries and Galloway Constabulary, which he joined in 1982.
He has succeeded Ian Latimer, who retired from Northern Constabulary's top job after holding the post for a decade.
Mr Graham said he was determined to help the Highlands and Islands remain as "one of the safest places to live and work in the UK".
He added: "It is tremendous to come to such a beautiful part of the world and to take the helm of a force which has such an excellent performance record."
Councillor Norman Macleod, convener of the Northern Joint Police Board, said: "We are very pleased to have someone of such high calibre to take over from Mr Latimer.
"We look forward to working with him in his role as the chief of one of the highest performing forces in the UK."