Coastguard inquiry reaches key stage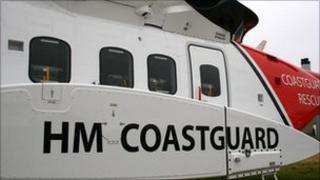 A Westminster committee looking at UK government plans for the future of the coastguard service has reached its deadline for written submissions.
The Transport Committee is continuing its inquiry on proposals for the Maritime and Coastguard Agency (MCA) to shut 10 of the UK's 18 centres.
Under the plans, Scotland's five 24-hour centres would be reduced to one, with a second open in daylight hours.
The government coalition said its plans were about modernisation and not cuts.
It has a separate consultation which ends on 5 May.
Across the UK there would be three round-the-clock centres planned for Aberdeen, Dover and the Southampton/Portsmouth area.
The five remaining sites, which would operate just during daylight, would be Swansea, Falmouth in Cornwall, Humber, either Belfast or Liverpool, and either Stornoway or Shetland.
It is believed the move could see up to 250 job losses nationwide by 2014.
The findings of the committee will be considered by the UK government as part of the consultation on the MCA proposals.