Older Gaels sought for Abertay's 'mental agility' study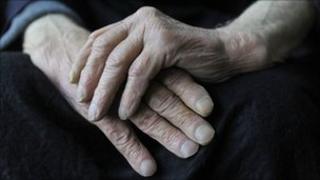 Gaelic speakers over the age of 60 have been sought for research into whether speaking more than one language helps older people stay "mentally agile".
Psychologist Neil Kirk is leading the study by Dundee's University of Abertay.
He hopes to talk to people living on Lewis and Harris who learnt Gaelic as their first language.
Mr Kirk said he believed people who spoke both English and Gaelic remained mentally sharp into later life.
The psychologist said: "It is critical that this research is done soon because we need to study people who learnt Gaelic in the traditional way, passed down orally from their families and communities.
"As digital technologies are increasingly used to learn and communicate, people are less likely to learn and use Gaelic in this way and so if we don't do this research now, we may never be able to truly answer this question."
He added: "Scotland is quite unique in that not only do we have many different dialects but we have many people who speak both Gaelic and English and have a geographically unique dialect.
"We want to compare data from the Scots population with existing scientific evidence from around the world."
Mr Kirk will be conducting his research on the islands from 9-14 May.
He hopes community centres and church groups will get in touch with volunteers.
Mr Kirk can be contacted by e-mailing gaelic@abertay.ac.uk.