Hi-Ex Highland comic convention to return in 2012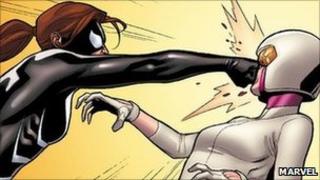 The Highlands' only comic book convention is to be held in Inverness next year, organisers have announced.
The Hi-Ex 2011 gathering was cancelled with organisers saying they were unable to host an event "fans and guests deserved".
The exhibition of comic art and writing is to be held at Eden Court next year from 31 March to 1 April.
Organisers previously said cancelling the 2011 event had been the last thing they had wanted to do.
Further details on the 2012 convention are expected to be released later this year.